Discover how centuries of research can help you
Acupuncture is the integration of classical Chinese acupuncture with the knowledge of Western medicine. This style is derived from the 2000 year old tradition of acupuncture practiced in China and Japan. Medical acupuncturists incorporate techniques developed by Western physicians over the past century, utilizing an ever expanding knowledge base from modern research about human anatomy and physiology. Acupuncture acts by stimulating the nervous system, and its known modes of action include local and segmental and neuromodulation, and other central nervous system effects. Western medical acupuncture is principally used by conventional healthcare practitioners, most commonly in primary care. The practice continues to be refined as evidence-based medical research expands.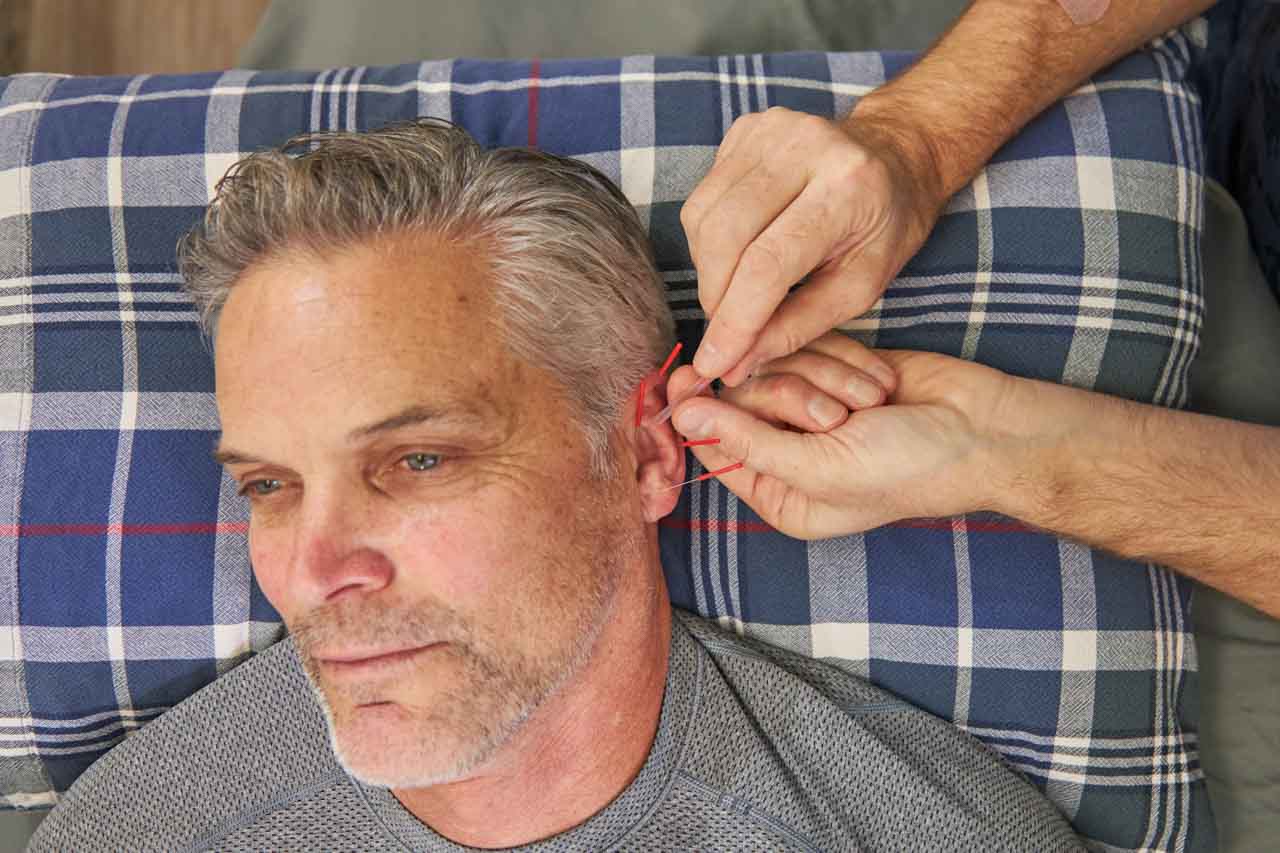 For additional information, Dr. Etges highly recommends the American Academy of Medical Acupuncture. The article "Doctor, What's This Acupuncture All About?" goes into even more detail about the style of acupuncture that I practice.
In a recent journal article, it's clear that family physicians who incorporate acupuncture into their medical practices prescribe fewer opiates, and offer a wider approach to comprehensive care.
Dr. Etges is such a kind and caring soul. During my first appointment with him, he spoke with me for about an hour or hour and a half. When is the last time a doctor spent that much time with you? I also love that he can treat people using different modalities, for example, functional medicine, Chinese medicine, or traditional western medicine. His acupuncture is the best, and he will do everything he can to get you on the right path.
"Dr. Etges offers the best of Integrative Medicine on many levels. Having a doctor I trust to oversee my autoimmune condition is in itself, 'good medicine'. Qualities I admire: compassion, competence, enthusiasm for cutting-edge knowledge, honesty and humility."
What a joy to have someone that I could communicate with, who took the time with me to treat me as a whole person and not just a set of symptoms.
After years of lower back pain, varies back pain issues, and heel bruises, Dr. Etges's Accupunture has finally helped me feel hopeful that I can resume exercise and fitness at the level I want. He shares his knowledge and insights as we go so I am well informed while getting relief. I believe he is the ONLY doctor who ever addressed all of the comments I wrote on my (very extensive) intake exam. That alone was extraordianary. He has a professional demeanor and at the same time he's quirky and relaxed, making me feel confident in his skills which is important since I'd never had someone insert needles in me before!
I cannot say enough good things about his attention to detail and ongoing professionalism in his practice. I'm glad I found him and look forward to many years of medical excellence in his practice.
Dr. Etges is a gifted and compassionate doctor. I appreciate the way he listens to my needs and develops a unique approach to deal with whatever problem I am struggling with.
It is rare to find a doctor with the experience, compassion and wisdom that you will find in Dr. Tom Etges. I have used a number of acupuncturists for severe back pain and Dr. Etges is by far the best. His knowledge of medicine made it easy for him to understand the issues and support the work of my other medical providers.
April 26, 2022
A lot of things can contribute to hip pain. One cause is an injury/overuse pattern…